Ponder
The final project for the Strategic Design course at La Nave Nodriza. With the design challenge how can we improve women's well being with digital products and services? I put the focus on the problems tech companies face hiring diverse talent and developing inclusion policies.

My role in the project was end-to-end, from research to prototyping.

Making the case for a product
For job-seekers figuring out layers of company culture, deciphering commitments and requirements infused with corporate language is a difficult task. Women and minorities indicate a strong preference to understand product, values and practices before joining a company.

For small and medium-sized companies developing a comprehensive strategy on diversity requires knowledge, resources and budget.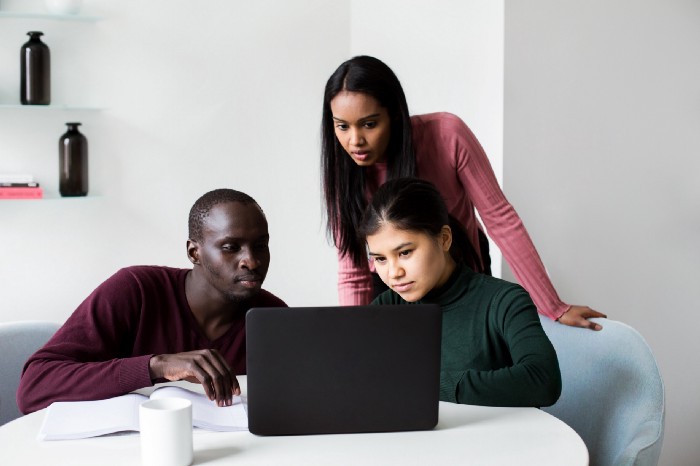 How it works?


The product core is a twofold evaluation process: companies participate in evaluations to receive feedback on their policies, culture and values, plus they can use the score as a brand tool for attracting diverse talent. Companies have incentives to self-evaluate and provide honest and transparent information.

For job seekers, the service assists them to assess a company before joining it while helping Ponder to balance the company information.
Reflections
After two months focused on the project I have collected a few questions that I've been continuously asking myself:

Is technology a good mediator between companies and individuals just by providing an assessment based on crowdsourced information?

Are companies willing to disclose information on culture and values in exchange for better chances at hiring diverse talent?

Will women and minorities trust a so-called neutral platform that is financed by the companies that are advertised in it?

How to ensure that the platform is a neutral authority on diversity and inclusion?

On being a platform with values and using design to reflect them.

Read a detailed version of this case study

Foto credits: